What is Applied Behavior Analysis (ABA)?
What is Early Intensive Behavioral Intervention (EIBI)?
STRATEGIES
We utilize a number of different behavioral strategies tailored to each individual client.
STAFF
Our staff consists of our Board Certified Behavior Analysts (BCBA), supervisees, and our amazing team of Behavior Technicians (BT) and Registered Behavior Technicians (RBT).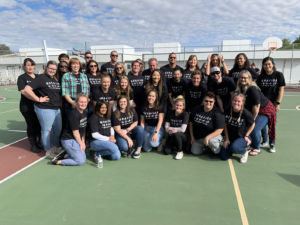 RESEARCH
Behavioral Programming and Support (BPS) is a field that utilizes evidence-based (research supported) practices. Here are a few peer-reviewed research articles we have referenced on these BPS pages and a few key articles in the field.
OBTAINING SERVICES
The BPS team supports consumers who qualify under:
For DDD services, a child must have an autism diagnosis or at risk for autism to qualify for the ECA program. This program is a time limited Early Intensive Behavioral Intervention that covers specialized habilitation until the age of 7 or until first grade. A child must be evaluated before the age of 5 to receive this service.
Our private insurance Applied Behavior Analysis (ABA) therapy is dependent on individual insurance plan's coverage for autism services. It requires a prescription from a doctor for ABA services and a recent diagnostic evaluation report for preapproval.
For more information about obtaining and funding BPS services, please contact Monique Trevino.
Contact Us

for More Information About

L.I.F.E.
call us at 480-621-8361 EXT 127 or complete this form