OUR FACILITY
1305 South Gilbert Road | Gilbert AZ 85296 | MAP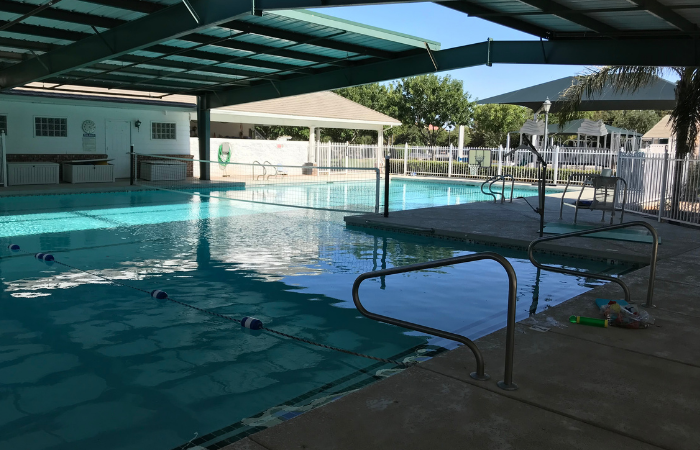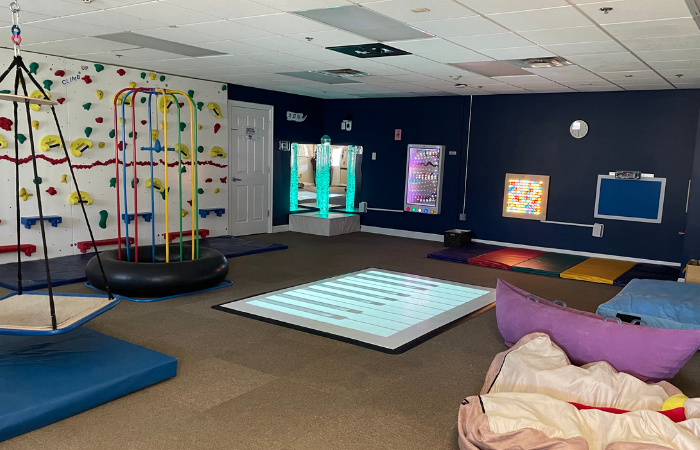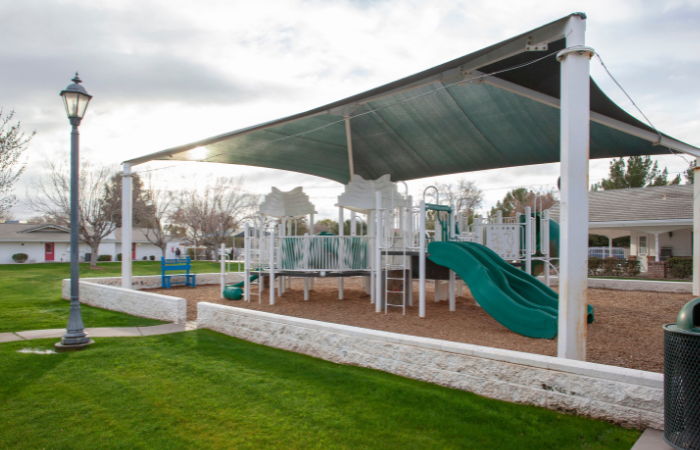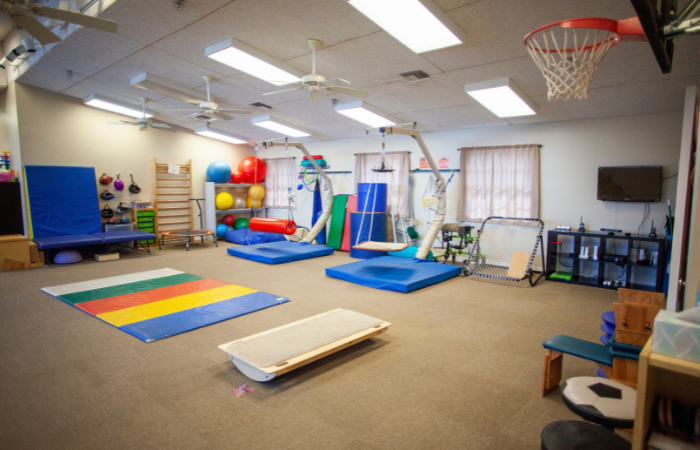 Swimming Pool
Splashpad
Playground for older children
Playground for younger children
Sports Court
Grass Field
Accessible Garden
Sensory Gym
Dark Sensory Room
Teen Room
Accessible Kitchen– Check out the video by the builders who did this space!
Laundry Room
Feeding Therapy Room
Therapy Gym
AT Loan Closet
Library
5 Multidiscipline Therapy Rooms
13+ Classrooms
Employee Lounge
Mother's Room
and more…
OUR HISTORY
Lauren's Institute For Education was inspired by Lauren Reed. When Lauren was a child she was diagnosed with a rare degenerative disorder called Sanfillipo Syndrome. She required extensive therapy and treatment to maintain her function.
As part of this extensive care, Lauren received in-home habilitation from Margaret Travillion. Margaret and Lauren's mother, Carrie Reed, brought Lauren to therapy sessions and doctor's appointments all across the valley. They soon discovered that receiving therapy in multiple places was not only extremely time consuming and burdensome to family life, but also the providers were not able to communicate with each other and provide a comprehensive and integrated plan for Lauren. Margaret and Carrie dreamed and believed they could create something better for Lauren and for other children like Lauren.
Margaret Travillion (CEO) and Carrie Reed (President), opened Lauren's Institute for Education in 2007. From the beginning, a key feature of L.I.F.E. has been it's transdisciplinary model allowing providers of different disciplines to truly work together in one place for the benefit of a client and family.
The path has been difficult, and the sacrifices to building a successful company has been great, but L.I.F.E. has now been open for 13 years and is flourishing.
L.I.F.E. has grown tremendously and is now in its 3rd location at 1305 Gilbert Rd. The location has space for L.I.F.E.'s many services and room for future dreams!
Founders share how L.I.F.E. began with Lauren
"It felt like none of Lauren's providers were talking to each other and we were spending all our time driving to treatment appointments. We thought maybe we could create something better for Lauren and for children like Lauren."
OUR FOUNDERS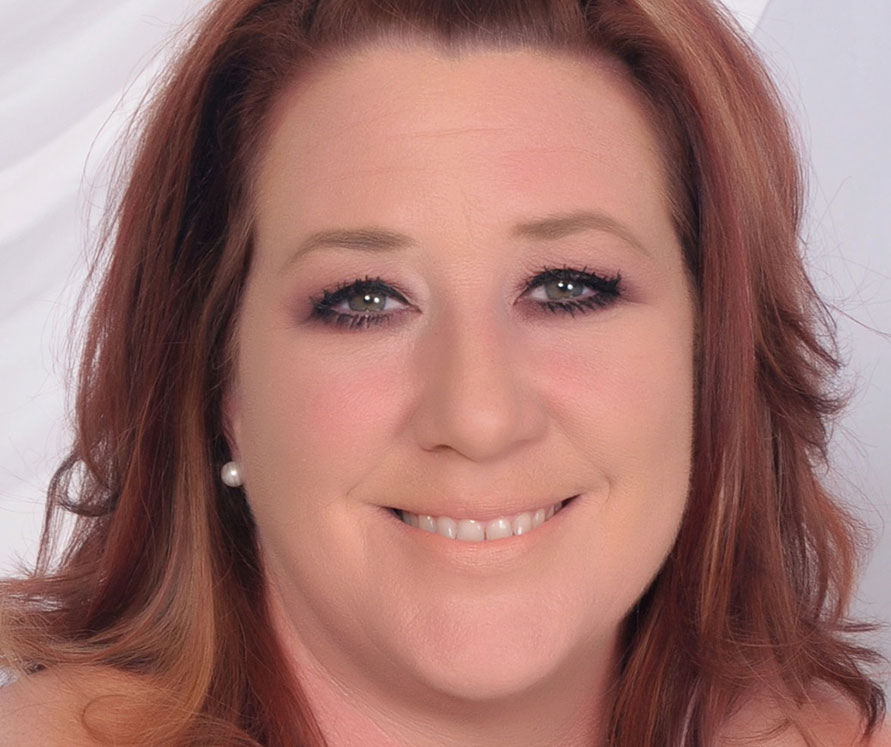 MARGARET TRAVILLION
Chief Executive Officer
480-621-8361 EXT 101
I began working with people with special needs in 1999 through the public school setting. Shortly thereafter, I became involved in working with individuals through home- based community services in addition to working in the public school setting. The more I worked with individuals who had developmental disabilities, the more I was drawn to advocating for their overall care and wellbeing.
Through my personal work experiences, I was able to identify a substantial deficit in quality and affordable services as well as professionals working collaboratively towards common goals for the child or adult. Thus, began the creation of Lauren's Institute For Education (L.I.F.E.). It was my vision along with Carrie Reed's, to create an organization that provided all aspects of care for a child or adult with special needs and for the care to be provided under a singular roof with a team of professionals working collaboratively and cohesively together.
What began as a vision in 2007 soon became a model for many other service-based organizations to follow. Lauren's Institute For Education was a first of its kind service organization fully devoted to the treatment of the whole child and in bringing all aspects of care including education, therapy, social and emotional support under a singular roof.
Our organization soon developed into an organization that brought students on a professional path from universities, community colleges, and trade schools onto our campus to learn under our unique model of being a transdisciplinary treatment center. In more recent years, we have also become a large partner to our neighboring community colleges and universities in service-learning opportunities.
Although we successfully support educators, behaviorists, therapists and direct support professionals working together cohesively and collaboratively for hundreds of individuals with developmental disabilities and their families today, we are still not done with the good work necessary for the future of those with developmental disabilities. We still have many goals to achieve, one being a heavy emphasis on the employment of individuals with special needs and functional and independent living skills. Our goal is to educate, train, and employ as many individuals as we can within our community and workforce.
I spend the majority of my time these days still very involved in the daily operations of this vast and complex organization while also striving to remain above the norm, staying on the cutting edge of today's treatment models and methodologies.
I consider Lauren's Institute For Education, my life's work and as such is something I am devoted to ensuring it remains true to its mission and vision for years and generations to come.
My daughter, Lauren, is the namesake of our organization. She was born with a terminal genetic syndrome called Sanfilippo. In an effort to extend her life, my husband and I decided to do an experimental transplant.
After Lauren's transplant, she desperately needed therapy but at that time there was such a shortage that I felt like all I was doing was putting her on waiting lists. The therapy I was able to get for her was in the Scottsdale and Phoenix area because at that time there wasn't any therapy centers in the southeast valley. That meant Lauren was spending much of her time driving around town instead of getting to spend that time playing and enjoying her childhood. I also found it frustrating that none of the therapists were able to communicate with each other so they could not develop a cohesive plan for her.
I started to feel like something needed to be done about the way therapy for children with developmental disabilities was handled. I felt like if all the therapists were together in one location, we would see more progress with the kids if the therapists used a collaborative approach. One of Lauren's providers, Margaret Travillion, had similar dreams for these children. We came together and decided to open Lauren's Institute For Education (L.I.F.E.). In August of 2007, we opened the doors to this one-of-a-kind facility that offered all disciplines of therapy under one roof.
Over the last ten years, I have seen L.I.F.E. become everything I had hoped it would. We started in a small 7,000 square foot building and have evolved into a thriving school, behavioral program, therapy center, and adult day program on ten acres of property. We are living L.I.F.E.'s mission and vision and using L.I.F.E.'s values to continue to bring quality services that focus on nurturing the whole child, not just his or her disability.
As L.I.F.E. continues to grow, it is my hope that we are able to reach hundreds of children each year while supporting therapists, providers, educators, members of the community and most of all, our families. As a parent with a child with special needs, I understand the needs of families that come to us. I know the struggles I went through are shared by all of us. And that need inspired me to want to open L.I.F.E. and continues to drive me to ensure the legacy of my daughter helps those like her for many more years to come.
Utilizing a transdisciplinary approach has been a core feature of L.I.F.E. since its very beginning!
This means at L.I.F.E. team members work with consumers on discipline specific goals but are able to work extremely collaboratively with other disciplines to support reinforcement/practice of these skills in different environments and contexts.
Through this regular collaboration, consumers achieve better overall progress!
Extensive Collaboration at L.I.F.E. Through:
All services in one place
All services under one management system
Common L.I.F.E. Language and disability models understanding
Co-treatment sessions
Natural collaboration in mixed discipline therapy treatment rooms
Therapy sessions and training in the classroom to help teachers and staff
Training across departments from Behavior Support and Programming department
Regular team meetings (consumer specific)
Regular classroom consultation meetings (support team for teachers)
Collaborative symposiums and more …
We educate our team on different perspectives on disability. We work to understand families and team member's different perspectives for the benefit of our consumers.
At L.I.F.E. we recognize the need to be aware of changing disability language. We recognize the power of language to demonstrate respect or offense and to empower individuals or disqualify them.
We also recognize the importance of how language is used to instruct, teach, praise, and communicate. It is not just what is said but how one says it that can make a profound difference to the progress of our consumers.
Thus, all employees at L.I.F.E. are taught to utilize specific language when referring to our consumers and when talking to our consumers. We have named this collection: L.I.F.E. Language.
L.I.F.E. Language includes:
Person First Language
You Can Language
Do Language
Varying Praise
Declarative Language
NOTE: We also educate our staff on Identity First Language and will use this type of language if requested by a consumer or consumer's family.
Contact Us
we are happy to answer any questions you have about L.I.F.E.
We are happy to answer any questions you have about L.I.F.E.
Please contact our Consumer Resource Administrator with any questions about our programs or to schedule a tour!
SASHA HOUTS
Manager of Consumer Resources and Community Services
480-621-8361 EXT 136
Contact Us

for More Information About

L.I.F.E.
call us at 480-621-8361 EXT 136 or complete this form