Private academy serving students with developmental disabilities preschool-highschool
Transition Program (part of academy)
Academy enhancements (Art, PE, Music…)
Applied behavior analysis therapy (ABA)
Day Treatment After School (DTT)
Day Treatment Summer Program (DTS)
Therapy services (PT, SLP, OT, Music, Feeding)
Adult Program (DTA)
Employment programs (TTE, GSE)
Community services (HAH, RSP, ATC)
Outreach and community partnerships
Lauren's Institute For Education was inspired by Lauren Reed. When Lauren was a child she was diagnosed with a rare degenerative disorder called Sanfillipo Syndrome. She required extensive therapy and treatment to maintain her function.
As part of this extensive care, Lauren received in-home habilitation from Margaret Travillion. Margaret and Lauren's mother, Carrie Reed, brought Lauren to therapy sessions and doctor's appointments all across the valley. They soon discovered that receiving therapy in multiple places was not only extremely time consuming and burdensome to family life, but also the providers were not able to communicate with each other and provide a comprehensive and integrated plan for Lauren. Margaret and Carrie dreamed and believed they could create something better for Lauren and for other children like Lauren.
Margaret Travillion (CEO) and Carrie Reed (President), opened Lauren's Institute for Education in 2007. From the beginning, a key feature of L.I.F.E. has been it's transdisciplinary model allowing providers of different disciplines to truly work together in one place for the benefit of a client and family.
The path has been difficult, and the sacrifices to building a successful company has been great, but L.I.F.E. has now been open for 15 years and is flourishing.
L.I.F.E. has grown tremendously and is now in its 3rd location at 1305 Gilbert Rd. The location has space for L.I.F.E.'s many services and room for future dreams!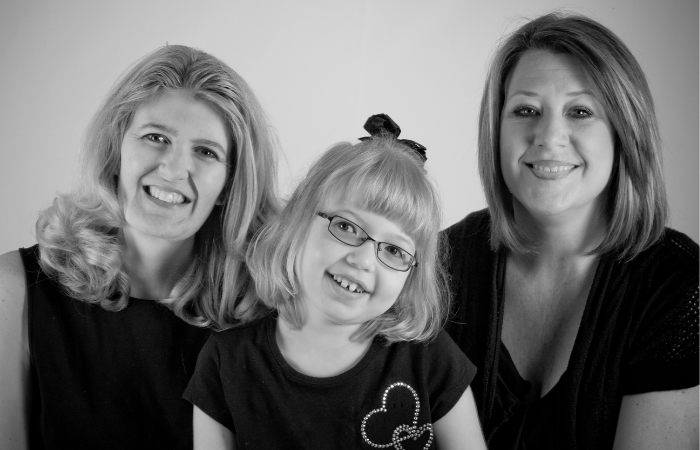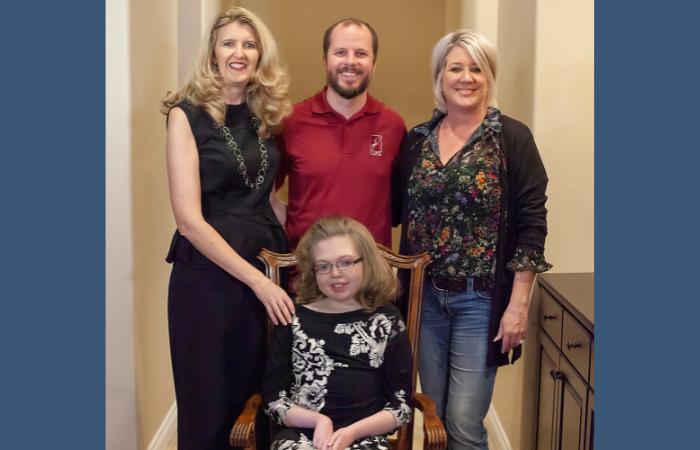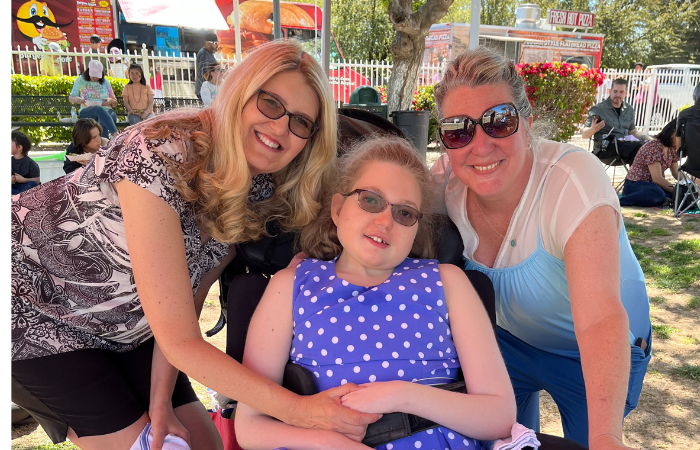 Our Co-Founders started L.I.F.E. for a purpose and it continues to be the overarching reason our organization exists.
Because people with disabilities deserve…
better care than what has been available historically.
to learn and grow from the same educator, therapist, or caregiver quality as their neurotypical peers.
to get the same service regardless of funding, whether they can pay privately or not.
to get services in one place where parents/caregivers can drop them off, they can get everything they need, and then be picked up.
all of their care providers to be on the same page and provide cohesive convenient quality care.
staff that care and will fight for them and be supported in doing so.
care to extend to all their needs, treating them as a whole, meeting them where they are, and helping them grow as best they can.
service regardless of age, demographic, disability, or need. All should be welcome and given a chance to succeed and integrate.
the same level of respect, care, and tailored resources to normalize their lives to the extent possible as anyone who is neurotypical.
Working together to empower people through extraordinary services for developmental disabilities. 
Extraordinary = Our Seven C's
1. CARING
Above all we care about the well-being of our consumers and their families! We consider them part of the "L.I.F.E. Family."
2. CUSTOMIZED COMPREHENSIVE
We believe the best approach to disability services is individualized care that considers the whole person, all areas of need, and the family's goals. We offer an extensive selection of disability services all through L.I.F.E. to reduce strain on families and to foster our transdisciplinary approach.
3. COHESIVE COLLABORATION
We have always believed collaboration between professionals is paramount to the success of a consumer. However, we recognize cohesive collaboration, where team members' approaches are all working in concert, is challenging. We make continuous efforts to establish effective transdisciplinary teams.
4. CURRENT
We strive to employ the most current strategies and interventions using evidence-based practice. We invest in extensive continuing education for our staff, so they remain up-to-date in their knowledge and skills.
5. COMMUNICATION
We recognize the essential importance of communication. We communicate with families regularly to keep them "in-the-know" on their loved one's services.
6. COST-CONSCIOUS
We are a nonprofit that believes the ability to receive the best care should not be based on income. We accept funding through private and state insurance as well as scholarships.
7. COMMUNITY
We believe it is important to extend our mission outside of L.I.F.E. by helping to educate others that work with the disability community. We have multiple community partnerships and provide consultation services for other organizations.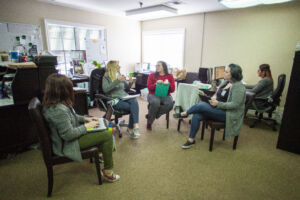 Utilizing a transdisciplinary approach has been a core feature of L.I.F.E. since its very beginning! We believe that communication between treatment team members is essential for the best care. Further, team members must continually work to understand each other's perspectives and treatment approaches to truly work cohesively for the best progress on the goals desired by the consumer and family.
Cohesive Collaboration at L.I.F.E. through:
All services in one place
All services under one management system
Common L.I.F.E. Language and disability models understanding
Co-treatment sessions
Natural collaboration occurring in shared environments
Therapy sessions and training in the classroom to help teachers and staff
Training across departments from Behavior Support and Programming department
Regular team meetings (consumer specific)
Collaborative symposiums and more …
At L.I.F.E. we recognize the need to be aware of changing disability language. We recognize the power of language to demonstrate respect or offense and to empower individuals or disqualify them.
We also recognize the importance of how language is used to instruct, teach, praise, and communicate. It is not just what is said but how one says it that can make a profound difference to the progress of our consumers.
Thus, all employees at L.I.F.E. are taught to utilize specific language when referring or talking to our consumers. We have named this collection: L.I.F.E. Language.
L.I.F.E. Language includes:
Person First Language (NOTE: We also educate our staff on Identity First Language and will use this type of language if requested by a consumer or consumer's family.)
You Can Language
Do Language
Varying Praise
Declarative Language
We educate our team on different perspectives on disability including the medical, moral, charity, social, empowerment, identity, and ICF models. We work to understand families' and team members' different perspectives for the benefit of our consumers.
At Lauren's Institute for Education, it is inherent in our purpose and mission to promote acceptance, equity, and inclusion, both with the community we serve and those we entrust that service to. These principles are at the forefront of our model and growth. We strive to create an environment and culture where everyone believes they have equal value, regardless of gender, sex, religion, age, orientation, culture, national origin, ability level, etc. We believe that by creating an environment where all people thrive, we will be able to create a more successful and diverse organization that best serves our community. We acknowledge the different biases that exist in our world and work to ensure that they do not hinder our impact. We, therefore, are committed to collecting data and evaluating procedures about the diversity of our staff and those we serve, to ensure there are not misaligned practices from our values, or if there are, to adjust to the best of our ability.
OUR EXCEPTIONAL CAMPUS
1305 South Gilbert Road | Gilbert AZ 85296 | MAP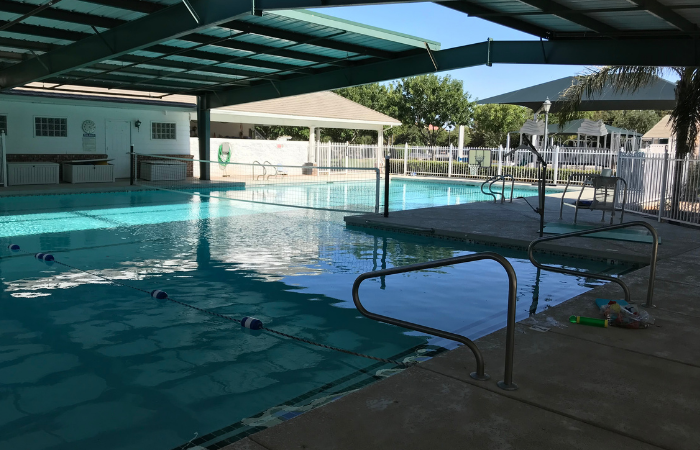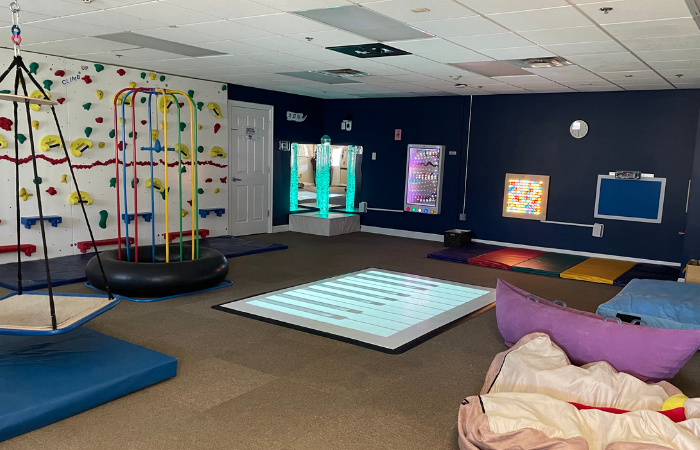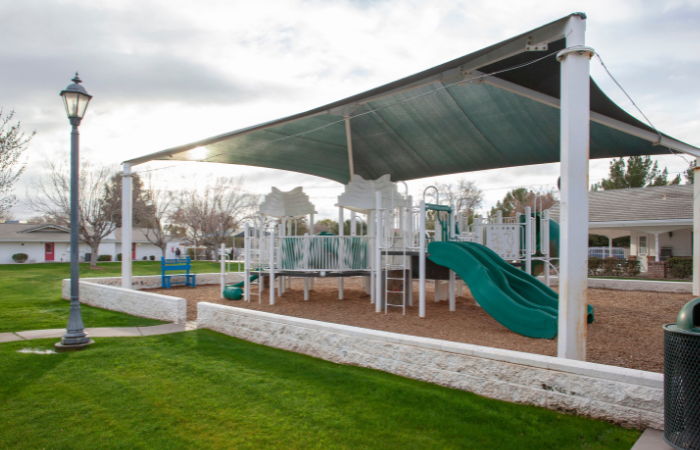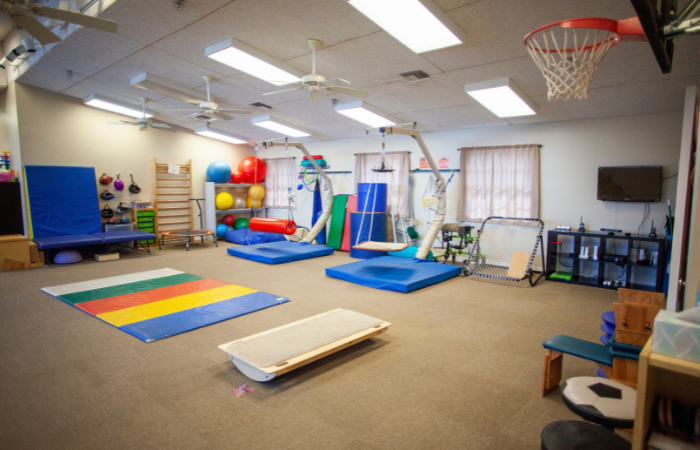 Contact Us

for More Information About

L.I.F.E.
call us at 480-621-8361 EXT 136 or complete this form