Classrooms with the support your loved one needs to thrive.
We have multiple classrooms that support students with a wide array of cognitive, physical, and emotional needs. We believe in tailoring education to a student. We develop individualized learning plans and use research-supported curriculum.  Many of our students receive on-site therapy and behavior support and all our departments work together in a transdisciplinary approach. We also provide numerous enhancement programs and are fortunate to have a beautiful campus with many fun and engaging environments. And most of all we have caring teachers and staff.
Our academy received a 5-year accreditation on February 11, 2021! L.I.F.E. believes it is not enough to simply say we are excelling in our model of teaching and learning, but we want to have the means to demonstrate excellence and provide data-proven results and accountability. We are so proud to be accredited with Cognia and to have been rated in the highest categories. We hope this brings our families a sense of peace in their choice to place their student with us and that it brings further pride to our staff who have chosen to call L.I.F.E. their home.
Business Hours
8:30 a.m. – 3:45 p.m.
All classes begin
at 8:30 a.m.
Specific student's end times vary by classroom and participation in other programs
TUITION AND FUNDING
At L.I.F.E. we strive to offer affordable services to families in their effort to provide the very best for their child.
The L.I.F.E. Transition Program is for students 14-21 years. The program focuses on development of functional life skills for improved independence.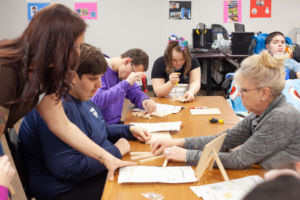 We are fortunate to be able to provide multiple enhancements to our L.I.F.E. Academy!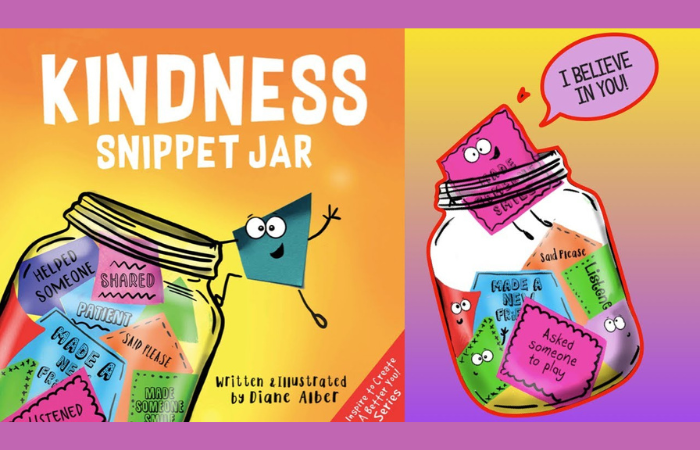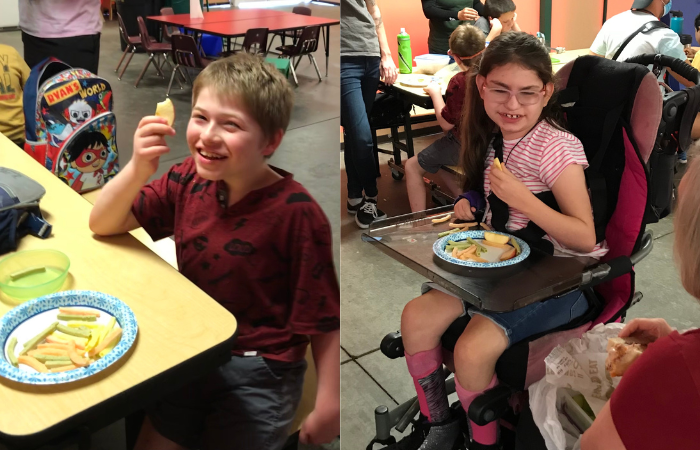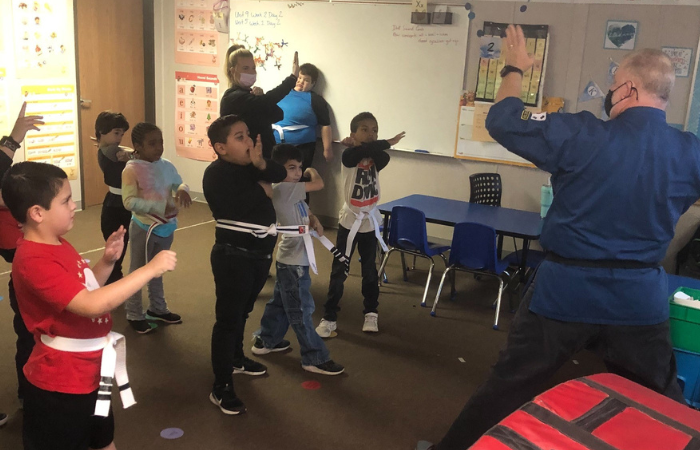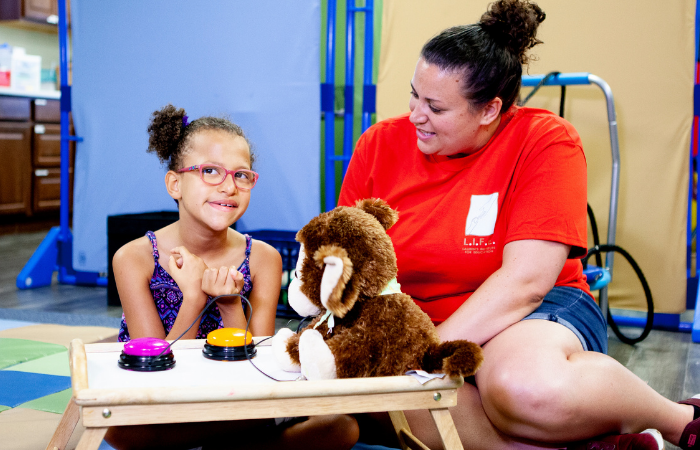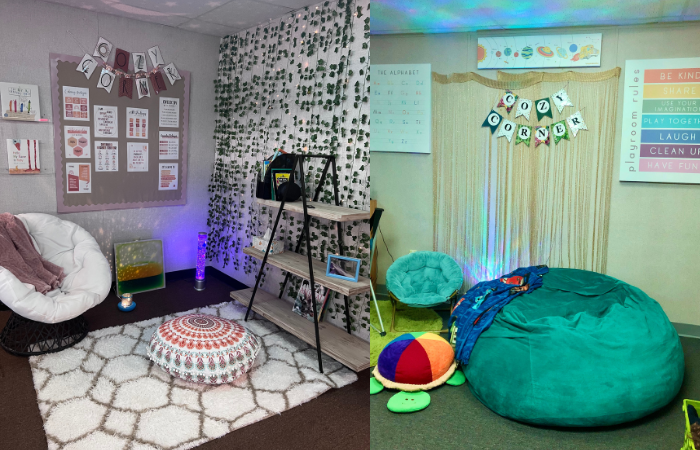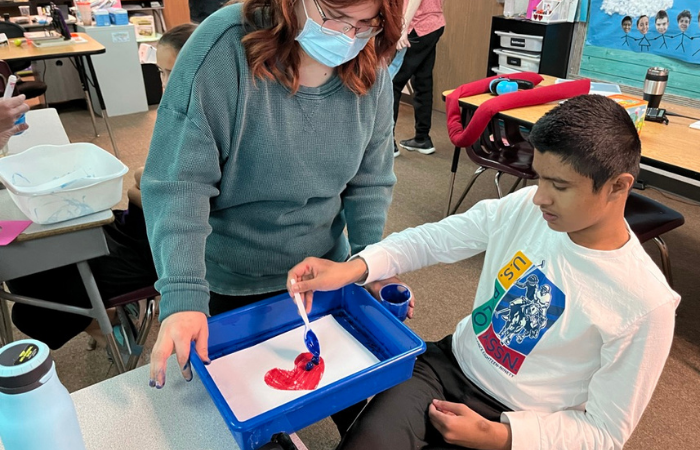 OUR EXCEPTIONAL CAMPUS
1305 South Gilbert Road | Gilbert AZ 85296 | MAP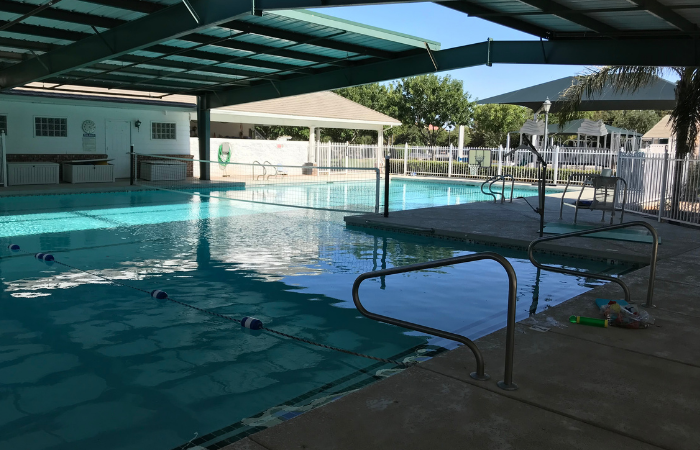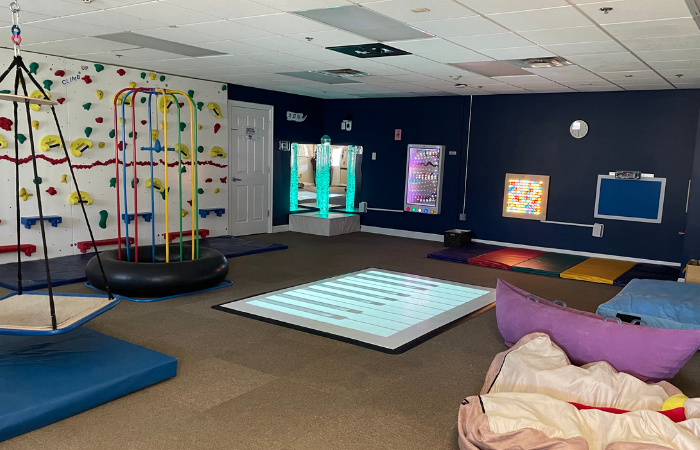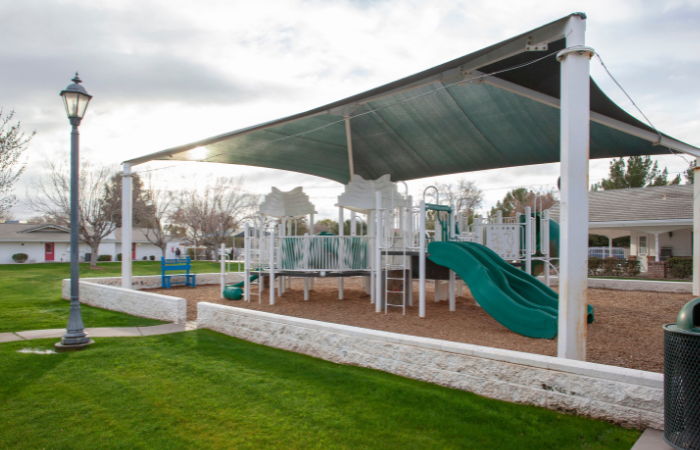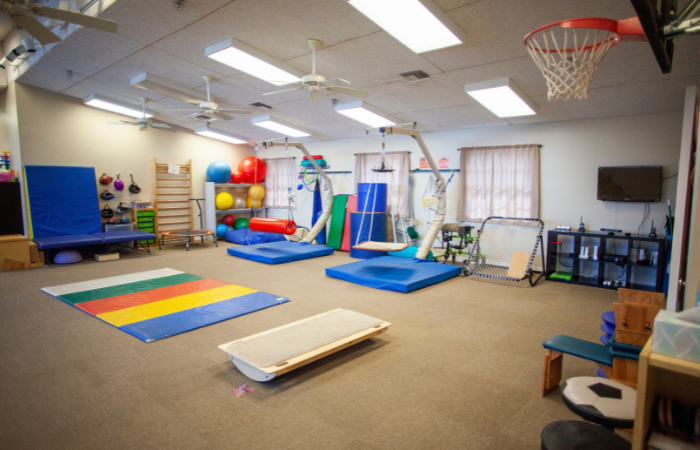 Our Academy students experience our large beautiful campus with numerous indoor and outdoor specialty environments.
DAY TREATMENT AND TRAINING (DTT)- AFTER-SCHOOL
Our Day Treatment and Training (DTT) program provided through DDD funding, is currently offered to a variety of age groups here at L.I.F.E. after school. The program is centered around individualized DTT goals which are addressed through various fun activities and in our multiple treatment environments.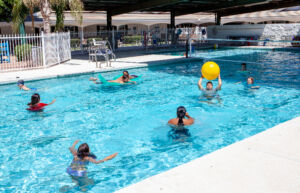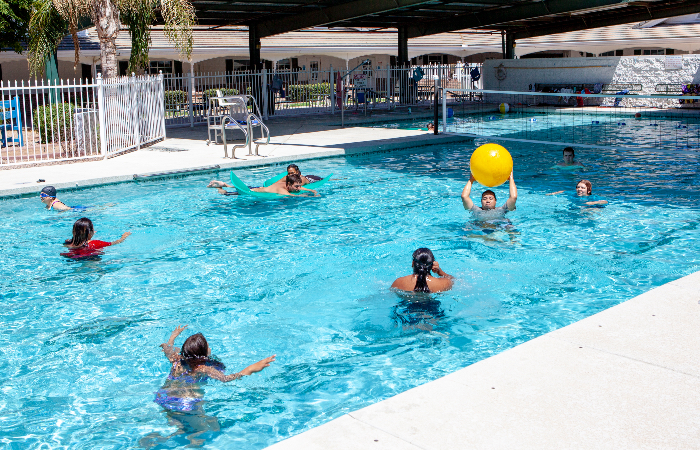 L.I.F.E. holds an inclusive summer program every year in the months of June and July.
We have wonderful caring teachers at L.I.F.E. that work hard to support all students in their classrooms. Our teachers strive for excellence by participating in regular Professional Learning Communities and performance reviews.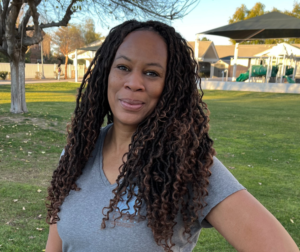 Career History:
I have worked as an Early Childhood Educator for 31 years. I have taught preschool, kindergarten and led an after-school program. I was employed as a director of a preschool for 3 years. I have also worked as a Behavior Technician for a private company, prior to having the opportunity to have my first year at L.I.F.E. this 2021-2022 school year.
Education and Special Certifications:
I am currently in my last semester obtaining a Bachelor's degree in Early childhood education at Northern Arizona University.
Personal Teacher Philosophy:
Treating every child as that special and unique individual that they are.
"If a child cannot learn in the way WE teach … we must teach in a way the child can learn."
Dr. Ivar Lovaas
Personal:
I was born in raised in California. I have been in Arizona for 3 years. I have two amazing children. My daughter resides in Maryland where she is living out her dreams as a Professional mermaid.  My son is currently in England finishing his Master's degree and playing basketball. In my spare time I enjoy upcycling items and crafting.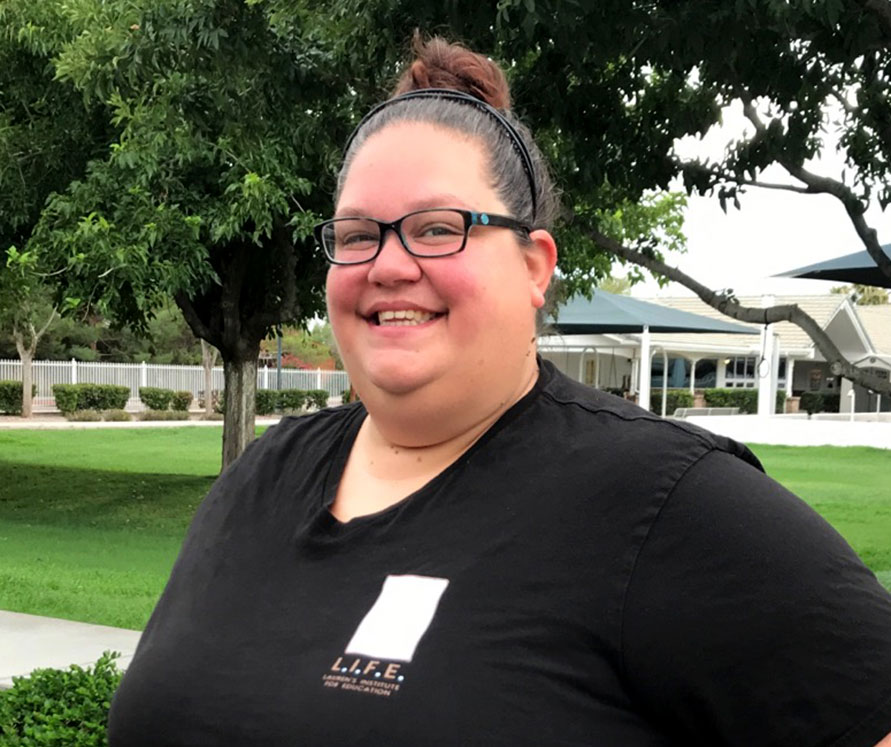 JAMIE BEZDANY
Lead Teacher
I have been in Education for 15 years. I started working right out of High School when I worked in a self-contained classroom. This will be my 6th year here at L.I.F.E. I was hired on as a Lead Paraprofessional. This is my third year as a Lead Teacher.
Personal Teaching Philosophy:
"If a child can't learn the way we teach, maybe we should teach the way they learn". -Ignacio Estrada
I love this quote as it represents my teaching philosophy. Both teaching and education are not one size fits all.
Personal:
I was born and raised in New York and moved to Arizona when I was 13. When not at work I enjoy spending my time with my parents and friends. I enjoy traveling and going on adventures.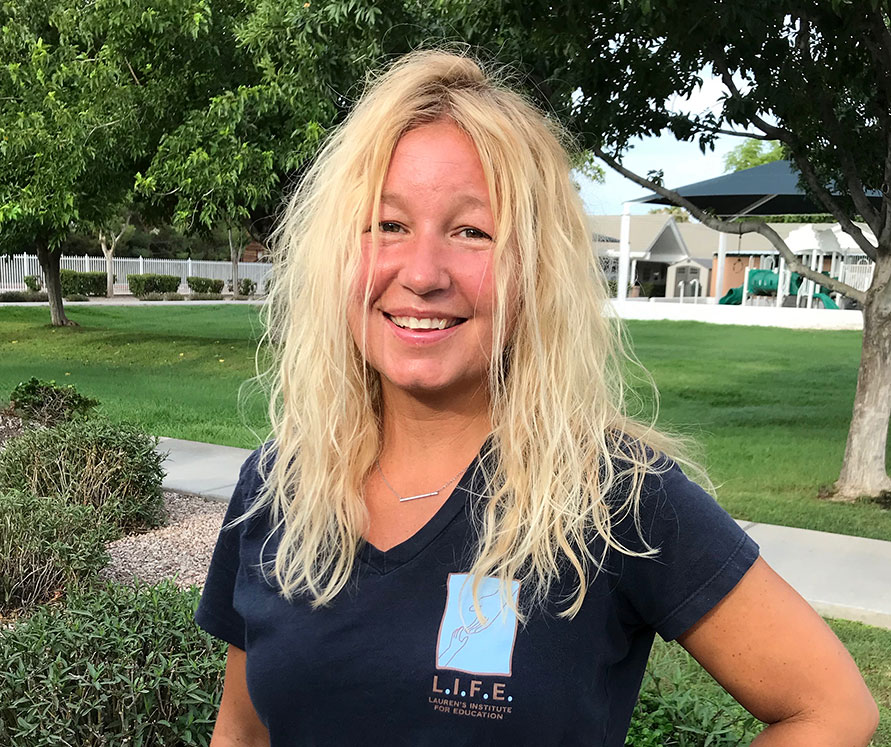 BRITTNEY BUCK
Lead Teacher
I started at L.I.F.E. in August 2015 in the Behavioral Programming and Support (BPS) Department. Within BPS I worked with clients one on one as a Lead Therapist and acted as a Program Manager. I became a teacher at L.I.F.E. in 2018. Prior to being at L.I.F.E., I was a Clinical Supervisor at Behavioral Dimensions Inc. for 8 years working with clients (ages 2-15) in a one to one setting and in the classroom delivering Applied Behavior Analysis (ABA) services. It was at this time I fell in love with ABA and the way it impacted the children and families I worked with. Before Behavioral Dimensions Inc. I worked at a school for 2 years in a classroom for students with disabilities and learned that every child is unique and has amazing potential.
Education:
• B.A. in Social Work, University of St. Thomas, 2004
Personal Teaching Philosophy:
I have worked with kids my entire life and have a passion for teaching. I've learned many important lessons from the kids I have worked with. The most important lessons include you are never too old to learn, flexibility is essential in life, and having fun while learning is the best way to learn (you can never be too goofy)!
Personal:
I'm originally from Minnesota but have called Arizona home now for 4 years. I have a wonderful husband, Phil, who I have been married to for 9 years. I also have a beautiful daughter who is 8 and two golden retrievers (one who is 10 and the other who is 7 months old). We love baseball in our house and root for the Minnesota Twins every chance we get.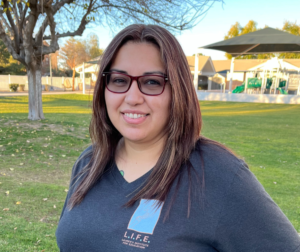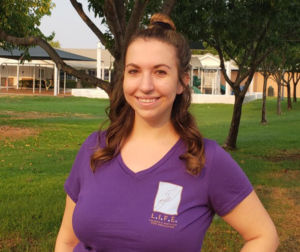 AMY ISLAT, (M.Ed., RBT)
Lead Teacher
Career History:
I received my dual bachelor's degree in Early Childhood & Early Childhood Special Education from Arizona State University in 2016, and my master's degree in Special Education (Applied Behavior Analysis) in 2022. Go Devils! I began as a lead paraprofessional at L.I.F.E. in 2016 and was promoted to lead teacher shortly after. After teaching at L.I.F.E, I spent two years teaching in the Chandler Unified School district. I returned to LIFE again as a lead teacher in 2020.
Personal Teaching Philosophy:
I believe that every child can learn. Every child has the ability inside them to grow and advance. Some may learn more than others and in different ways, but all can learn and should be treated with respect and an open heart. Everyone is unique and has something special that they can bring to their own education. I will assist my students to express themselves and embrace who they are, as well as embrace the differences of others.
Personal:
I was born in Ohio and have lived in the valley for 20 years now. I am a huge animal lover! I have a Chihuahua mix, bearded dragon, and frogs. I love to travel and enjoy spending my free time outside with my friends and family.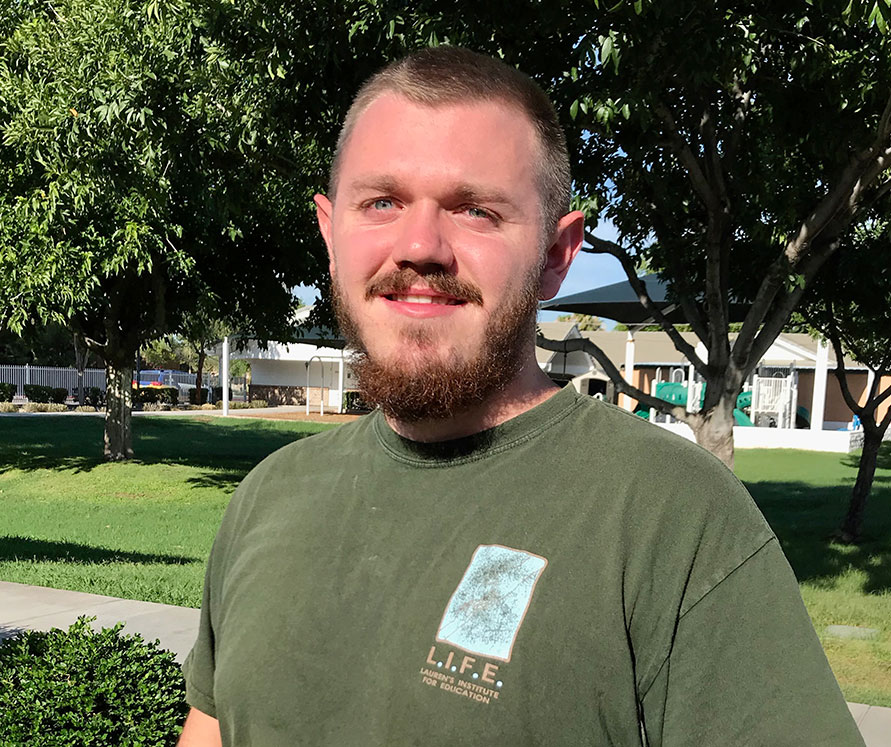 DANIEL KLEINMAN
Lead Teacher
I started working at L.I.F.E. in 2017. I have been a behavior technician in the Behavioral Programming and Support department and I have served in the classroom as a paraprofessional and Lead Paraprofessional. I am now entering my 2nd year as a Lead Teacher.
Personal Teaching Philosophy:
In my life I have realized that the little things are what matter most in life, applying this to the classroom is what I will try to achieve daily. I will strive to teach my students the small little steps across all opportunities of learning while accomplishing the big goals. The joy I find in teaching is supporting the students to learn and the joy we share when they do learn new things.
Personal:
I was born and raised here in Arizona and have lived here my whole life. I enjoy hiking the beautiful mountains of Arizona and camping. I love going to Arizona State University football games and watching football in my spare time.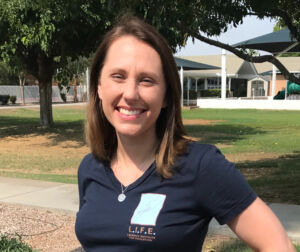 SARAH PIRTLE
Lead Teacher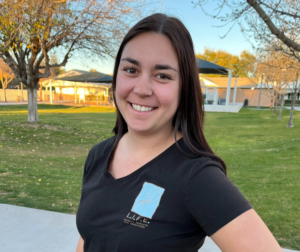 Career History:
Before working at L.I.F.E I did my ASU service learning at L.I.F.E back in 2017. I loved everything L.I.F.E had to offer and in 2019 I started working at L.I.F.E as a paraprofessional, a Lead paraprofessional and now as the lead teacher.
Education and Specialist Certifications:
Registered Behavior Technician, Behavior Analyst Certification Board 2021
B.A. in Interdisciplinary Studies (Family and human development, and communication), Arizona State University 2018
Personal Teaching Philosophy:
I personally believe every child has their own unique way of learning and I want to provide a unique way of teaching to benefit each student. Nothing makes me happier than seeing each child be successful, learn new skills, and grow as an individual. I have been so lucky to have the best mentors and I cannot wait to apply my skills to the classroom.
Personal:
I was born and raised in Southern California. I came to Arizona in 2014 to attend ASU and I fell in love with the beautiful state and have lived here ever since. My family now lives in Arizona, and I love to spend time with them. I love being outdoors at the lake, snowboarding, or relaxing by a beach.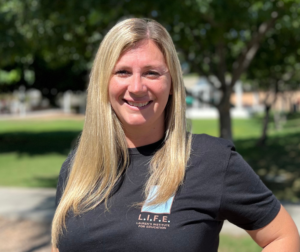 NICOLE RAPP, (M.Ed.)
Lead Teacher
Education and Professional Background
 In 2009, I received my liberal studies degree from Arizona State University. Right after graduation, I continued on to obtain my Master's degree in Special Education with emphasis on Autism.
My Educational Philosophy
It is my goal as a teacher to inspire children to become life-long learners. It is my job to provide students with a safe learning environment that they enjoy being in, but always will succeed. I want to provide students with the resources and information necessary to help them succeed in their future. Plus, I want to make learning as much fun as possible! Every child deserves the opportunity to succeed and deserves a team of teachers who believes in them.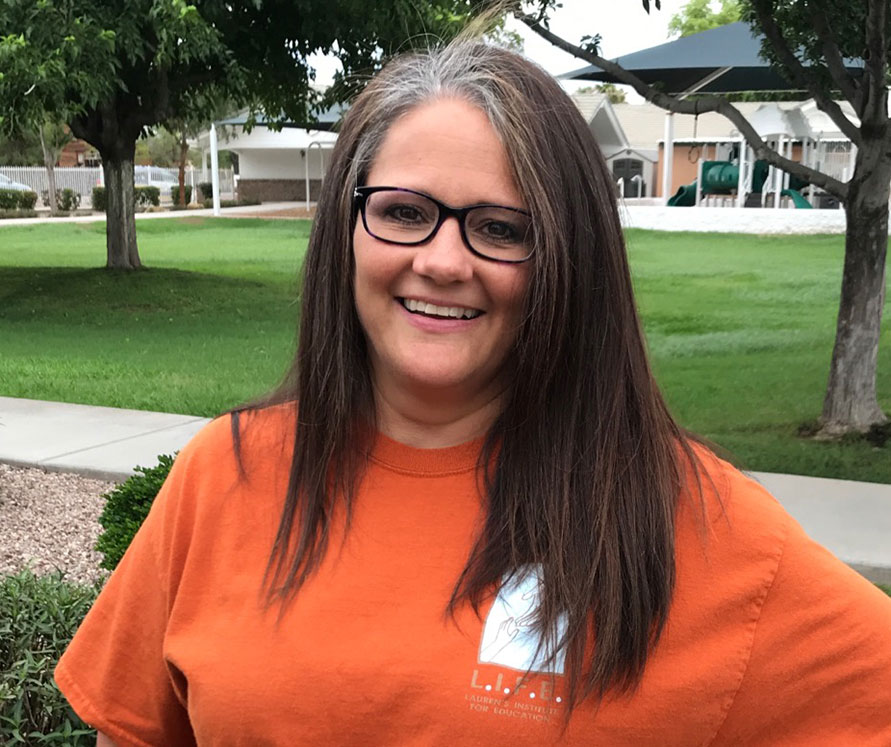 DIANA SARGENT
Lead Teacher
Prior to working at L.I.F.E, I spent 6 years with Gilbert Public Schools in the SPICE I Program for children with Autism. I began working at L.I.F.E in February 2014 as a paraprofessional in the kindergarten class. During the 2014-2015 school year I worked as a Lead Paraprofessional in the 1-3 grade classroom, then I was promoted to Lead Teacher in the fall of 2015.
Personal Teaching Philosophy:
"Every student can learn, just not on the same day or in the same way" – George Evans
We all have our own unique way in which we process, comprehend and retain information. Discovering each child's learning style helps us customize learning plans and implement strategies that best suit the child's needs.
Personal:
I was born and raised in Ogden, Utah. A new job brought the family to Arizona in 1996. I have 4 children, 2 girls, 2 boys. In my spare time I like to do fun things with my kids like going to movies, bowling, Top Golf, movie and game nights at home. I also enjoy scrapbooking, making various crafts and planning fun activities for the classroom.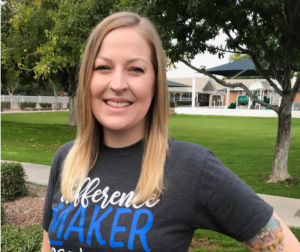 KELLY SORENSEN, (M.Ed.)
Lead Teacher
This is my 10th year in the special education world and I absolutely love it! I spent 5 years with Gilbert Public Schools as a kindergarten-first grade teacher for students with Autism. It was amazing! I've spent the last year and a half as the Special Education Coordinator for a charter school in Ahwatukee. I received my degrees from Arizona State University where I earned a Bachelor's degree in Family and Child Development and a Master's degree in Special Education.
Personal Teaching Philosophy:
"Every child deserves a champion- an adult who will never give up on them." -Dr. Rita F. Pierson
I strongly believe that loving relationships are the foundation of learning and growth for our students. Students need to feel safe, loved, and valued before any real learning can occur. My goal is to bring joy, humor, a positive attitude, consistency, and warmth to my classroom each day in order to ultimately inspire and encourage the same traits in my students.
Personal:
I am a Gilbert girl through and through! I attended Houston Elementary, Gilbert Junior High, and Gilbert High School. I have 2 brothers and 1 sister and we all live in Gilbert. Most of my free time is spent with them and my 5 nieces and nephews! Every once in a while I get bit by the travel bug and plan a big adventure. Most recently I visited England, Ireland, and Scotland!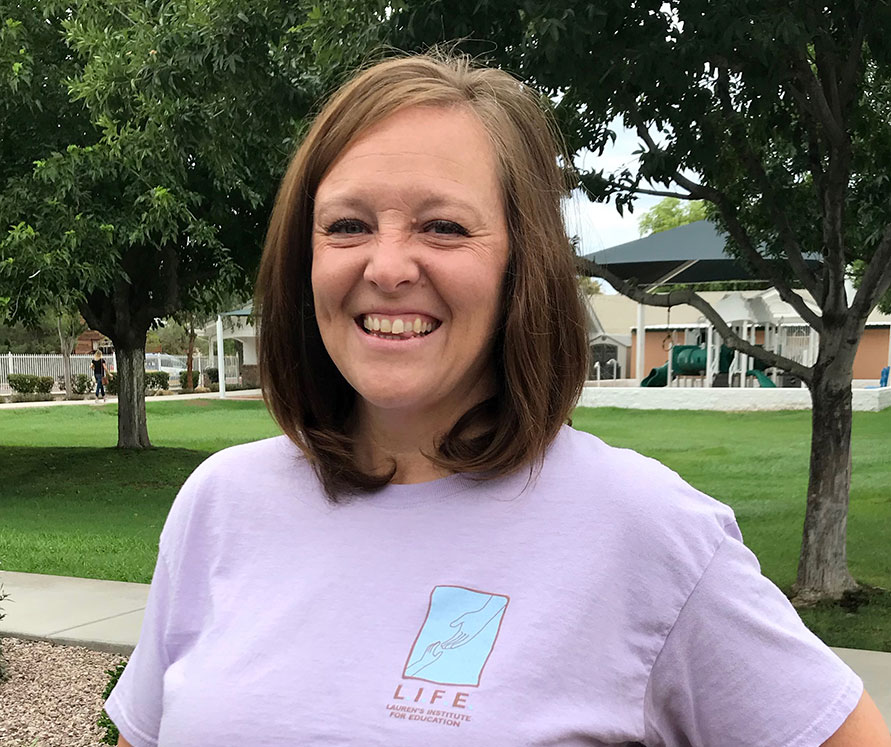 SARA YARN, (RBT)
Lead Teacher
Before joining the L.I.F.E. family, I worked for 2 years in the Special Education department in the public-school setting. I have now been part of the L.I.F.E. family for 6 years. I served as a paraprofessional for two years and through experience and my passion I became a Lead Teacher.
Education and Special Certifications:
• Registered Behavior Technician, Behavior Analyst Certification Board, October 2016
Personal Teaching Philosophy:
I truly love what I do. Nothing brings me more joy than watching a child learn and be successful. Teaching a child what they can do in life is what feeds my passion.
I have been mentored as a teacher in both traditional curriculum and ABA (Applied Behavior Analysis) principals. My classroom is run using ABA principles and techniques. With the support of our behavior department, we are able to personalize behavior plans and target specific skills needed to be in a classroom setting. I enjoy collaborating with other departments on campus to create a well-rounded environment for my students to learn in.
Personal:
I feel very blessed to have been able to stay home and be with my 4 children before entering my career.
I have been working at L.I.F.E. for about four years. I started as a paraprofessional in the classroom in 2016. In the summer of 2017, I was given the opportunity to move up and become a Lead Paraprofessional. I learned so much during my time being a Lead. My passion for the classroom grew stronger and I soon realized that I wanted to have a classroom of my own. During May of 2019, I took on the role of Lead Teacher. I am very passionate about what I do and wouldn't trade working with our kids for anything. I am so lucky and excited to continue this teaching journey with L.I.F.E.!
Personal Teaching Philosophy:
My philosophy of teaching is that all children are different, therefore it is important to me to teach to each child. I believe in having an encouraging environment where the child will grow mentally and socially. I hope to create this educational setting using different teaching strategies to help the child reach their maximum potential. I will keep my mind open, my attitude positive, and my expectations high. I learned so much during my first year of teaching and I am so thrilled to start my second year with you!
Personal:
I am 24 years old and I'm a Valentine's Day baby! I have some hobbies which include traveling, camping, and playing the piano. I also have a strong love for beauty, makeup and nails. During my free time you can find me spending time with my family, friends, or my boyfriend!
Contact Us

for More Information About

L.I.F.E.
call us at 480-621-8361 EXT 136 or complete this form