Community Services
L.I.F.E. offers consumers (aka clients) and their families several different options to receiving care services in-home and community.
A Direct Support Professional (DSP) provides teaching methods to help a consumer be more independent. The service may be provided in-home or in the community.
A Direct Support Professional (DSP) supervises and cares for a consumer for short amounts of time to provide a break for regular caregivers.
A Direct Support Professional (DSP) assists a consumer with personal hygiene tasks (e.g., dressing, brushing teeth, toileting) and activities of daily living (e.g., eating, housekeeping chores). The goal is to assist a consumer in maintaining their health and healthy living conditions.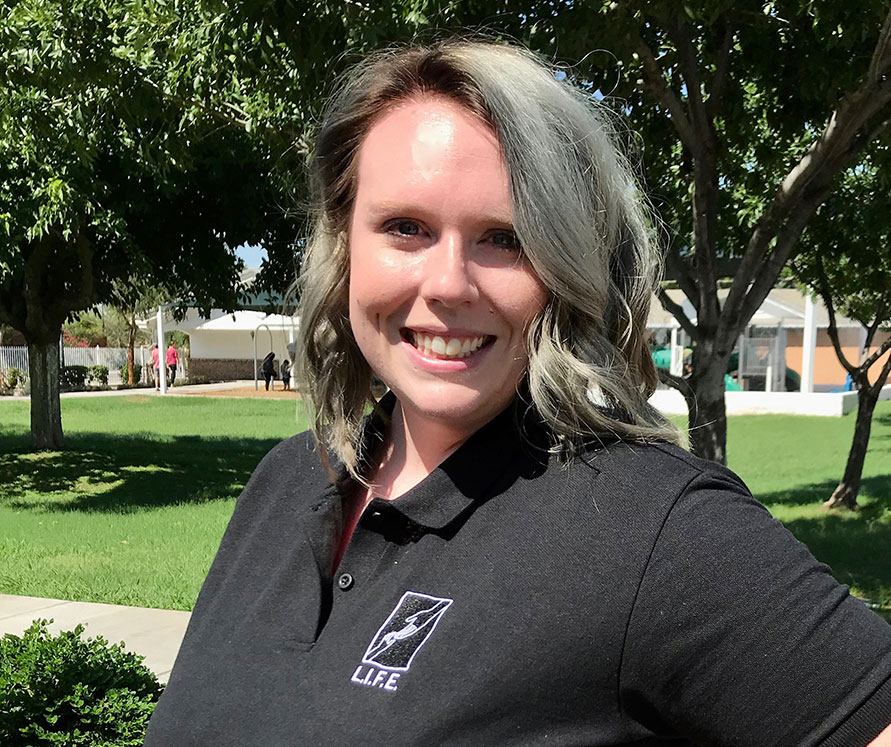 BRITTANY PROHASKA
Director of Community Services and Operational Processes
As the Director of the Community Services Department, I manage, coordinate, and work to improve the department's operations. As the Director of Process Administration, I coordinate the development, documentation, and implementation of policies and procedures for L.I.F.E.
Career History:
Upon graduating Arizona State University, I started at L.I.F.E. in May of 2011 as a community Direct Support Professional. I was given an opportunity in August of that year to serve as a paraprofessional within our Kinder Prep program. In October of 2012, I became the Lead Instructor of the Program, which focused on clinic habilitation in a group setting. Unfortunately, in early 2013, the program was no longer supported by the Department of Developmental Disabilities (DDD). However, it gave me the opportunity to become the Community Services Coordinator and I soon advanced to the director of the department in 2014. Later, my position expanded to process administration for the organization.
Education:
• B.S. in Family and Human Development, Arizona State University, 2011
Personal Management Philosophy:
I enjoy working in all aspects with individuals with disabilities; including helping to support families with questions and or concerns with their DDD services as well as supporting L.I.F.E. with operational coordination. The Community Services Department is really growing and it inspires me with its amazing potential!
Personal:
I enjoy spending my time with my growing family and two dogs!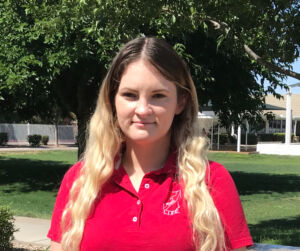 ROSE REILLY
Community Services Supervisor
Role:
As the Community Services Supervisor, I work directly with new community providers and the families they will be serving through the hiring and on-boarding process as well as providing ongoing supervision. I was previously with BPS for about a year and have prior experience working in the community with children and their families.
Career History:
I first began my career history as a behavioral health technician (BHT) for a group home in my hometown of Casa Grande, AZ. After gaining some experience I transferred to be a Parent Aide and worked with families reuniting. This was when I realized my passion for children in the trauma field. After that I worked as a Behavioral Coach for children aged 4 through 17 who had both developmental disabilities and behavioral concerns. I was able to travel all across Maricopa county and work with children of all diversities. During the pandemic I was able to start my position at L.I.F.E as a Behavioral Technician and worked with our academy and BPS consumers as well as grow to love the atmosphere and philosophy behind L.I.F.E.
Education:
• B.S. in Psychology from Columbia Southern University
• Working on Masters in Trauma Counseling from Ottawa University
Personal Management Philosophy:
I believe that we are more capable than what we give ourselves credit for and that the world is full of possibilities to help us reach those goals! I hope to help children find their own goals in life and become passionate adults who want to do the same!
Personal:
I spend my free time with my family and friends, as well as my beagle Snoopy and two cats (Tabris and Luna) who are my whole world!!
SASHA HOUTS
Manager of Consumer Resources and Community Services
Contact Us

for More Information About

L.I.F.E.
call us at 480-621-8361 EXT 136 or complete this form