Employment with the support needed for success.
Our Group Supported Employment (GSE) program is a competitive program that provides paid employment for individuals with developmental disabilities who are ready for employment but require some support. Individuals must apply and interview for open positions and if hired complete orientation. During employment, they meet regularly with the GSE Lead DSP that provides needed support for success in their position.
This program is a natural next step for those in our Transition to Employment (TTE) program. However, individuals do not need to complete our TTE program to apply for GSE.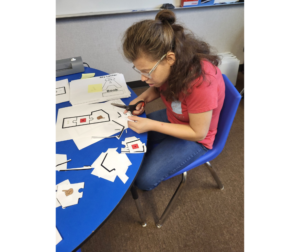 Office Assistant
Helps teachers with project tasks including using the copy machine, laminating, labeling, paper cutting, stapling, paper clipping, basic computer use, and other tasks.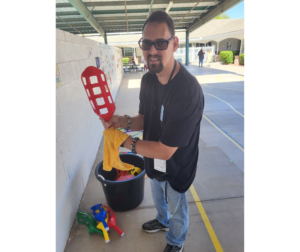 Adaptive Activities Assistant
Helps Adaptive Activities Facilitator with tasks including cleaning and preparing PE equipment, preparing art materials, and assisting during PE and Art lessons.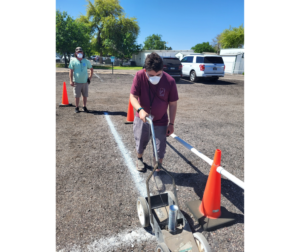 Maintenance Assistant
Helps maintenance team with tasks including cleaning, delivering packages, assisting with assembling equipment, and other tasks around campus.
Contact Us

for More Information About

L.I.F.E.
call us at 480-621-8361 EXT 136 or complete this form