Because our students deserve it all!
L.I.F.E. is excited to offer many enhancement programs! The Clinical Enhancements Team (CET) consisting of our Adaptive Activities Facilitator (PE, Art) and Adaptive Music Facilitator run many of these programs. Additional enhancement programs are provided by other staff members or by external contractors. Please see below for more information.
Classrooms receive individualized physical education lessons to promote participation and improvement in physical activities led by our Adaptive Activities Facilitator.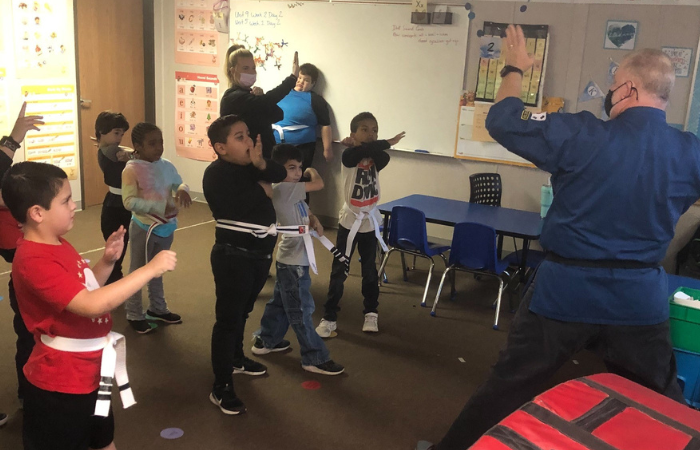 Classrooms receive individualized Karate lessons to promote coordination, discipline, and self-esteem given by Master Walter of Red Bear Karate for Kids.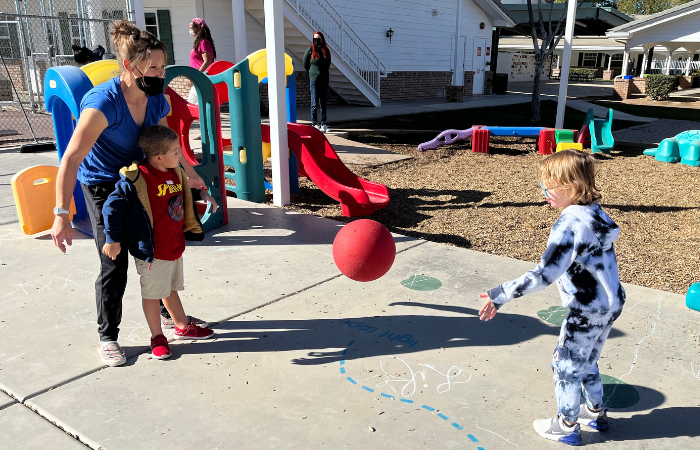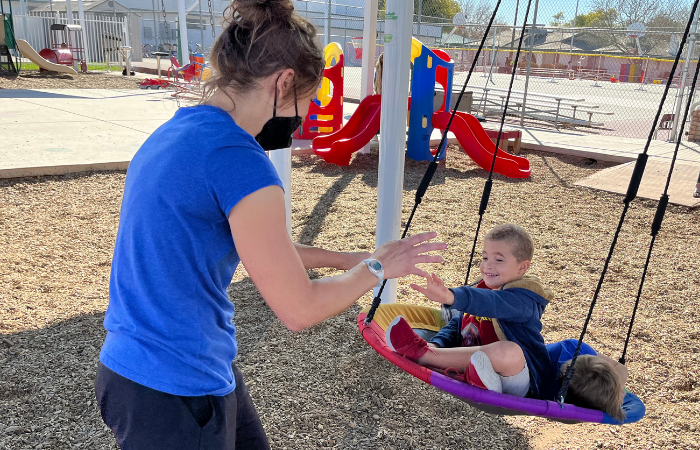 Classrooms receive recess support and consultation by our Adaptive Activities Facilitator to help engage all students in appropriate play activities.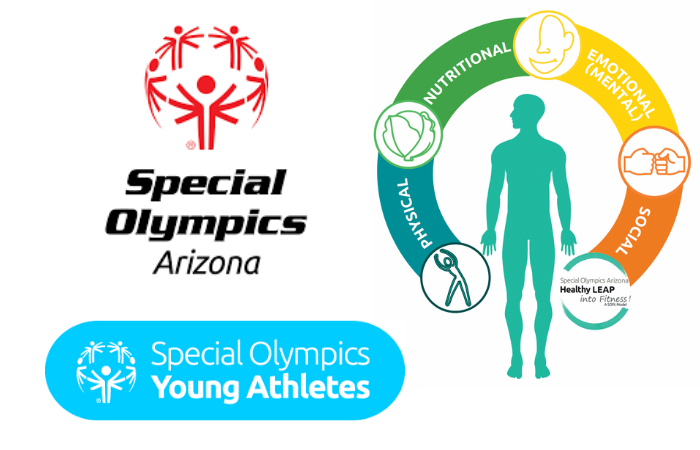 Special Olympics Programs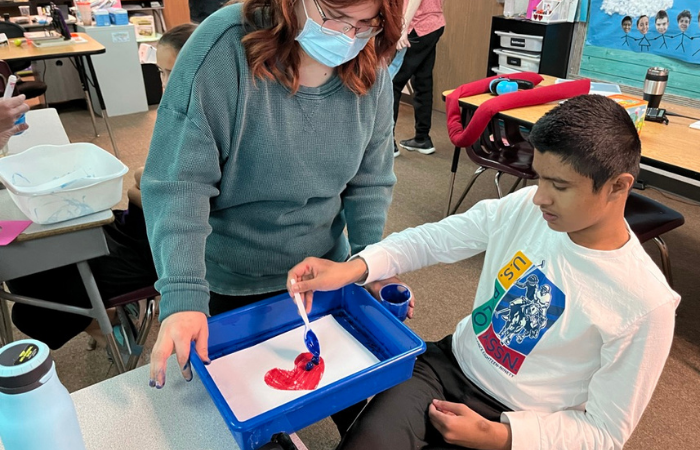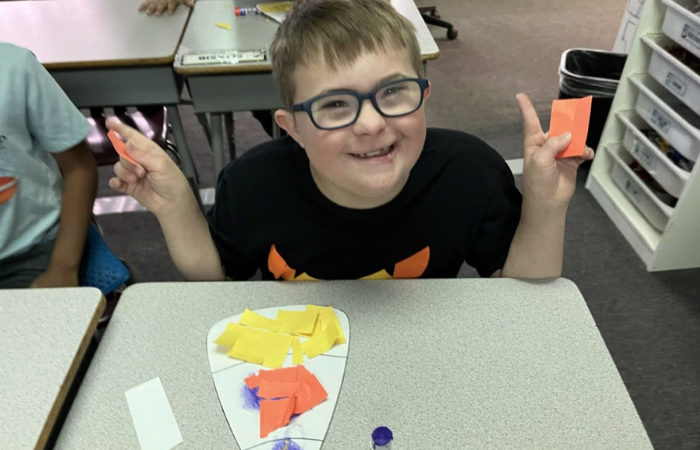 Classrooms receive individualized art lessons to learn art concepts, explore art mediums, develop skills, and express creativity led by our Adaptive Activities Facilitator.
Classrooms receive individualized music lessons using music therapy and music education approaches to promote progress in total communication skills, general music knowledge, and meaningful social interactions. Sessions are led by our Adaptive Music Facilitator who is a certified Music Therapist and Speech-Language Pathology Assistant.
To learn about our 1:1 Music Therapy services check out Music Therapy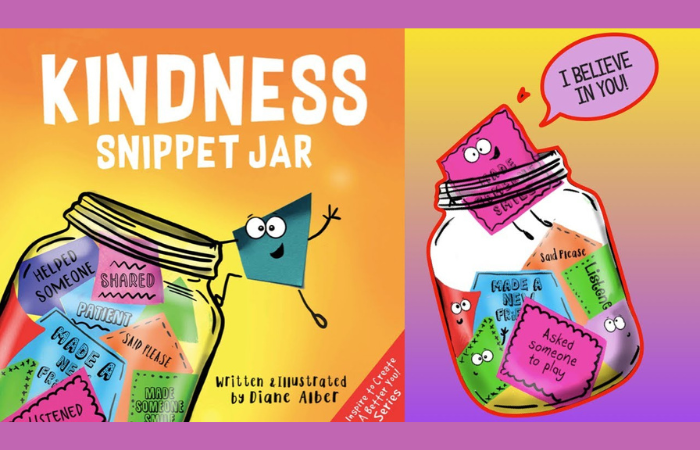 Social Emotional Learning Program
Classrooms receive individualized SEL lessons. All L.I.F.E. departments participate in this program to support the concepts across campus.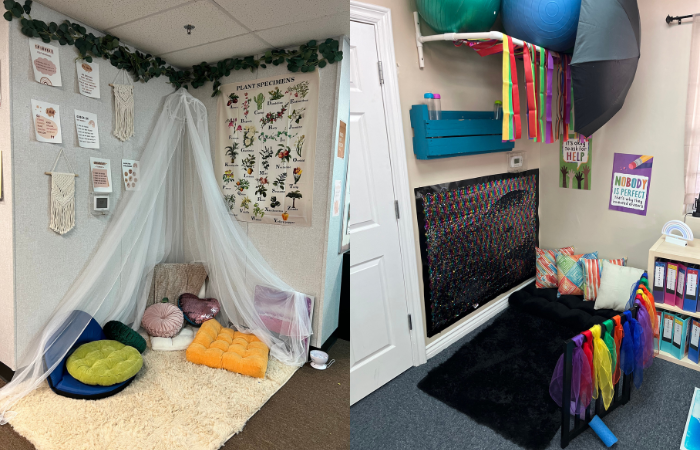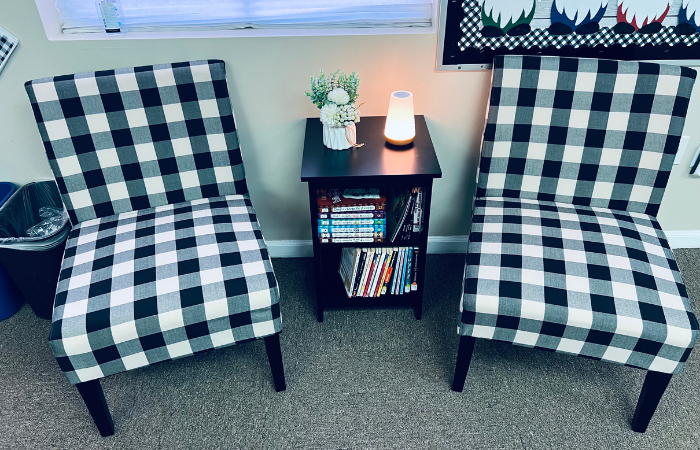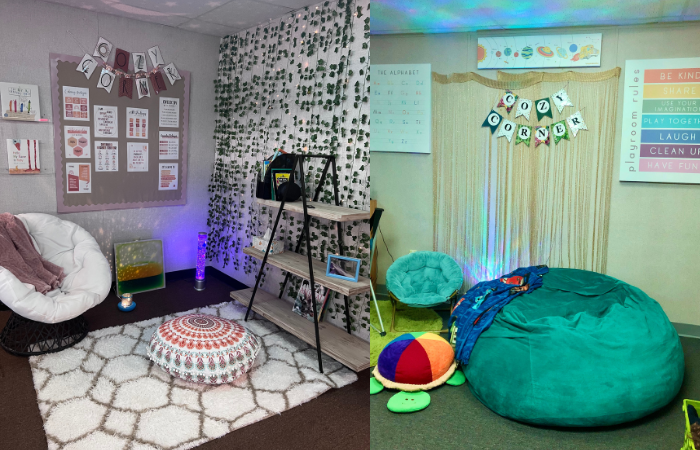 Regulated Classroom Program
L.I.F.E. believes it is important to help all students exist in a calm ready-to-learn state (regulated). Our teachers utilize frequent movement breaks throughout the day as well as provide a calm corner students can use when they need help to calm themselves. We also have a specially designed sensory gym to help students achieve a regulated state.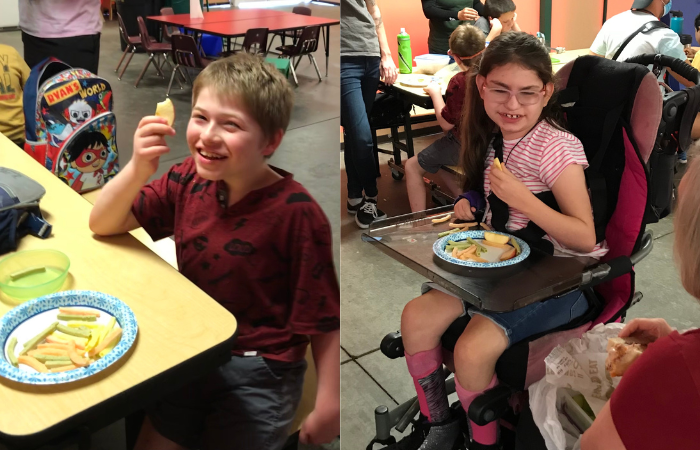 Wednesday Hot Lunch Program
On Wednesdays students can choose to receive a hot lunch.  Our employment program takes orders, shops, prepares, and delivers the lunches to classrooms. Along with the entree the lunch includes a different fruit and vegetable each month to promote healthy eating. Staff follow mealtime guidelines to assist students in learning dining skills and promote trying new foods.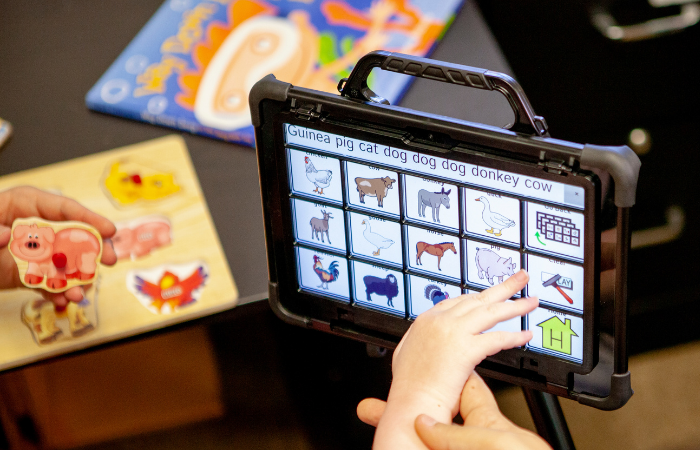 Total Communication Program
Our Total Communication Campaign launched this school year with the objective of ensuring that all our students have the ability to get their wants and needs met in a socially appropriate way. We recognize the differences between each student and encourage all staff to model multiple modalities to increase communication (including American Sign Language, Picture Exchange, AAC, etc). There is no one correct way and here at L.I.F.E. we want all of our students to be heard!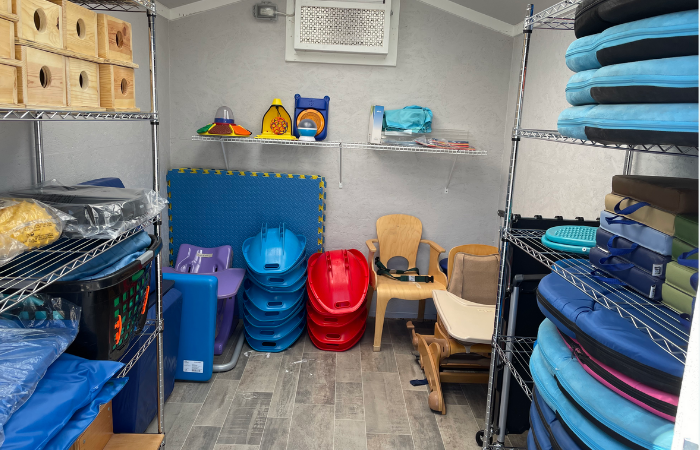 L.I.F.E. believes it is important for students to have a range of seating options throughout the day (flexible seating). We have an inventory of many options including floor cushions, flex seats, wobble stools, therapy balls, bean bag chairs, chair swings, wobble discs, and more.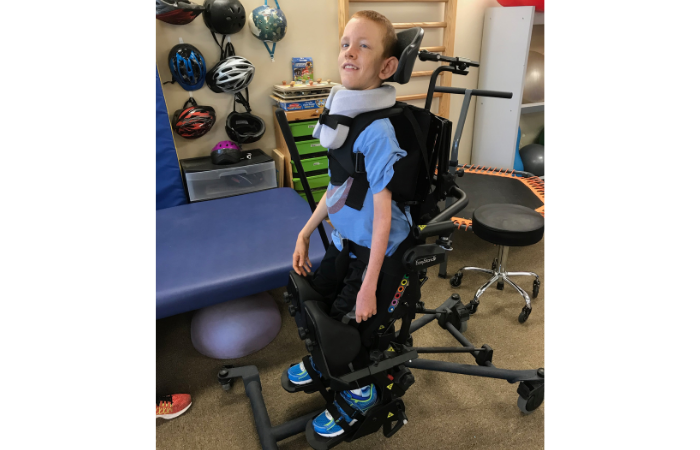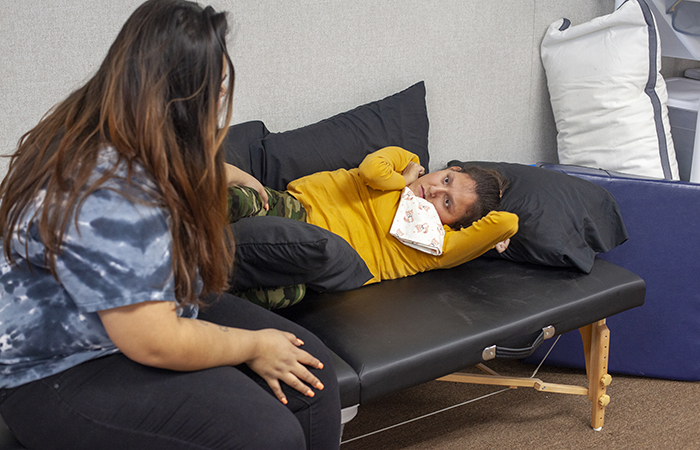 Assistive Technology Program
L.I.F.E. recognizes that many of our students could benefit from assistive technology.  Some examples include using a more supportive chair with hip and trunk supports, using a stander in the classroom part of the day, using a special pencil grip to help with handwriting, having access to fidgets to help with attention, and much more. We are developing a very robust AT Loan Library to support all the needs of our students. We work as a team with a student's therapists, teachers, and family to determine the best way to support each student.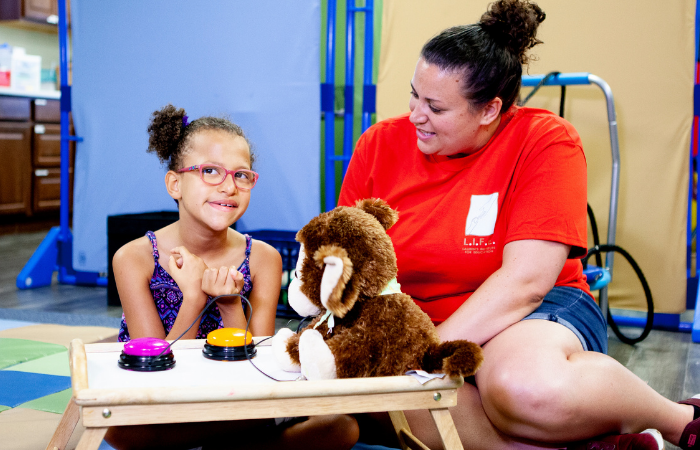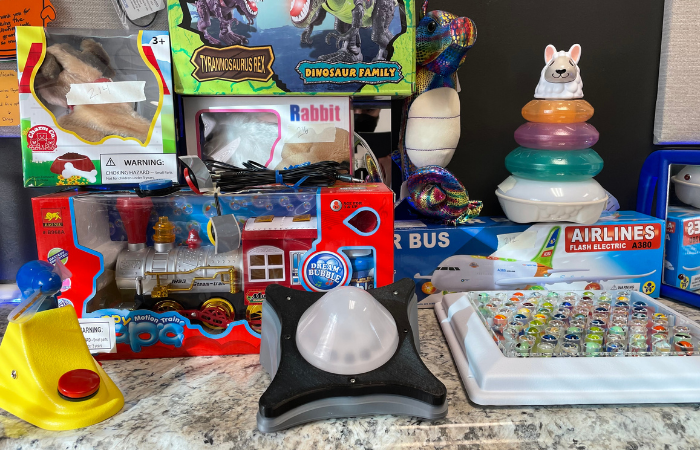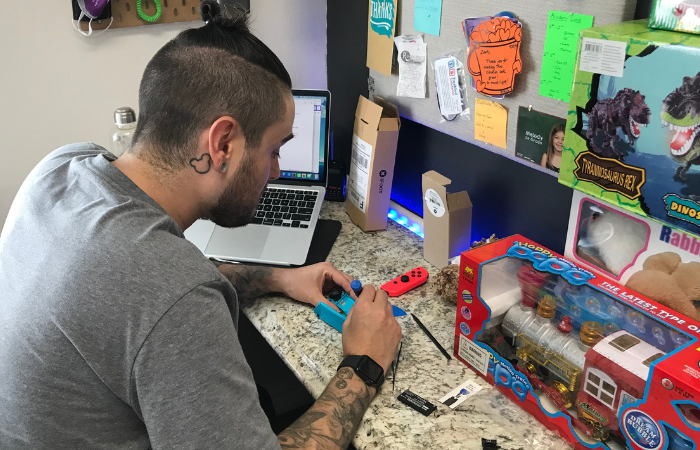 We have a robust adaptive toy library. Our teachers/therapists can check-out and rotate toys for students to ensure they remain interesting to a student. We thank the Rother family for their generous donation in memory of their daughter Brooklyn, which has made this adaptive toy library possible.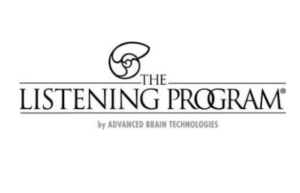 All our teachers have the ability to utilize The Listening Program with students they believe may benefit. Our occupational therapists also serve as resources for this program.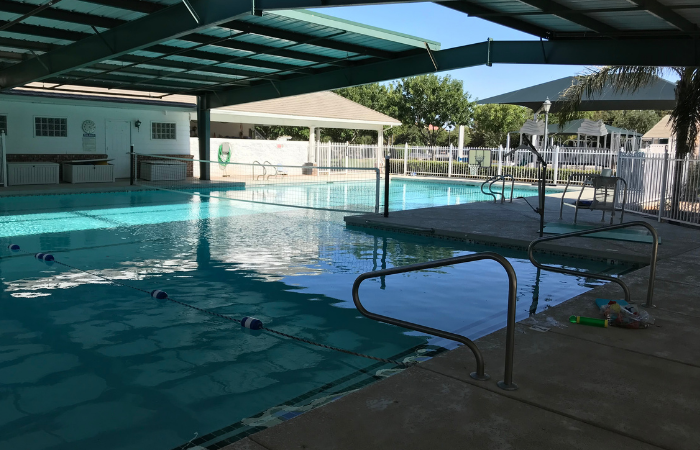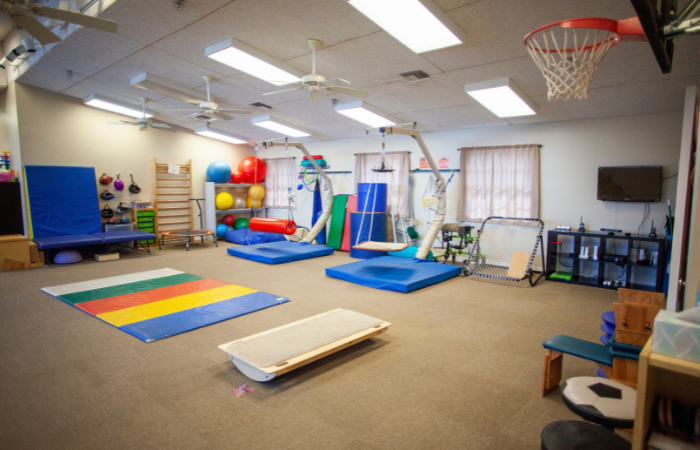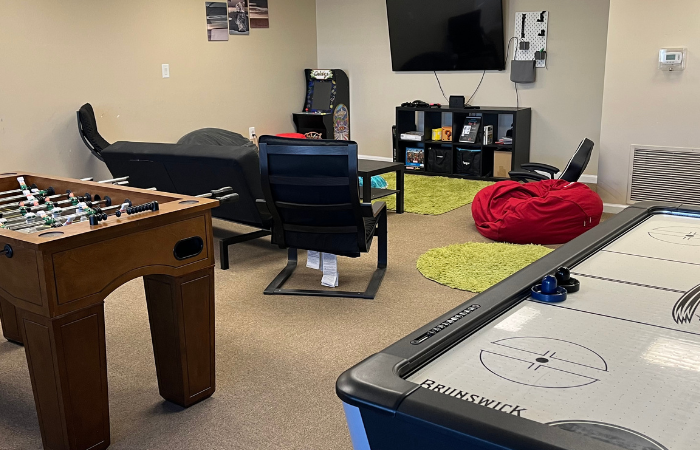 We have numerous specialty environments to support our programs including a sensory gym, swimming pool, splashpad, sports court and more.
Contact Us

for More Information About

L.I.F.E.
call us at 480-621-8361 EXT 136 or complete this form