Summer Fun for Everyone
We hold an inclusive summer program here at L.I.F.E.. It is a carefully planned multi-week camp that features fun themes and activities for children with disabilities and typically developing peers.
Funding:
The program is funded through the Arizona Division of Development Disabilities (DDD).
Program Details:
Classes include children with disabilities and typically developing peers
Functional outcomes for program participants are set by guardians and addressed through program activities throughout the summer
Weekly activities are based on fun themes (i.e. super heroes, animals, magic etc.)
Water play with pool and splash pad (age and classroom determined)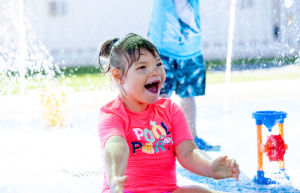 Summer Program (DTS) Enrollment Guide
Here are some helpful guidelines on how to receive services:
Contact Support Coordinator and request evaluation of DTS (Day Treatment Summer) Services.
The Support Coordinator will inform you of approval or denial. If approved, the Support Coordinator will create a Change in ISP for L.I.F.E. to review and sign.
This will be resubmitted back to your Support Coordinator.
Hours are approved and sent to L.I.F.E.